The Secrets of Vanessa Paradis: How She Balances Fame, Family and Creativity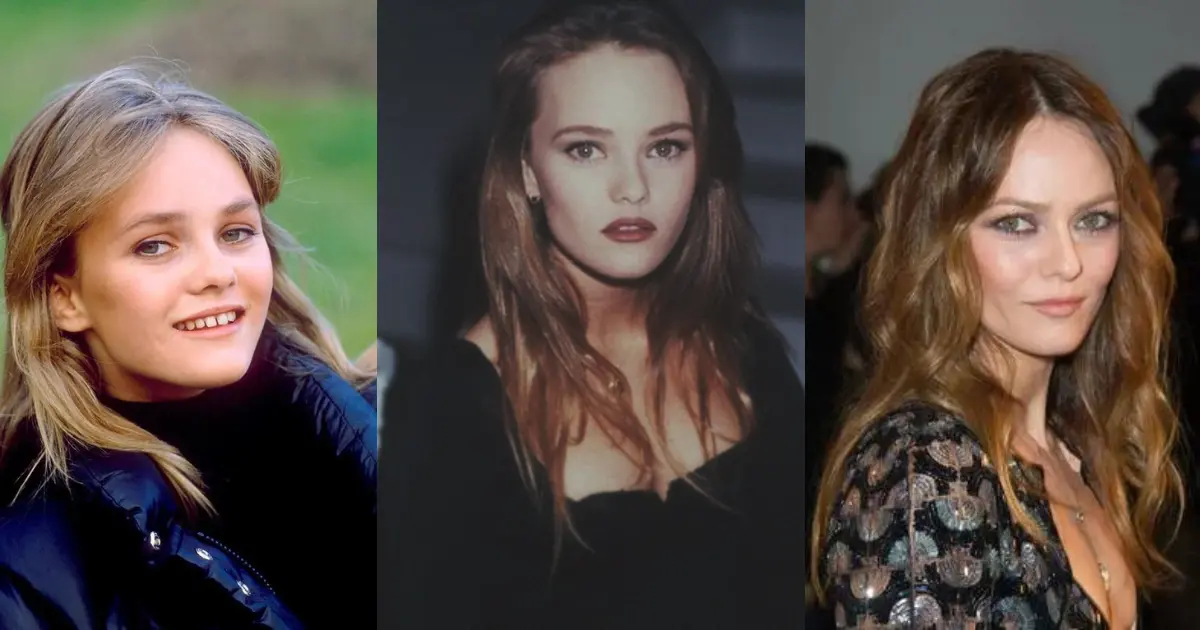 Vanessa Paradis is a French singer, model and actress who rose to fame at the age of 14 with her hit single "Joe le taxi". She has since had a successful and versatile career in music, cinema and fashion, working with some of the most acclaimed artists in the world. She is also known for her long-term relationship with Johnny Depp, with whom she has two children.
Vanessa Paradis Early life and career
Vanessa Chantal Paradis was born on December 22, 1972, in Saint-Maur-des-Fossés, near Paris, to interior designers André and Corinne Paradis. She showed an interest in performing arts from a young age, taking dance lessons, learning piano and appearing on a talent show for child singers at the age of seven.
Her breakthrough came in 1987 when she released her debut single "Joe le taxi", which became a number-one hit in France and reached the top ten in several other countries. She followed it with her first album, M&J, which sold over two million copies and earned her a Victoire de la Musique award for Best Female Singer.
In 1989, she made her film debut in Noce Blanche, playing a troubled teenager who has an affair with her teacher. Her performance was widely praised and won her a César Award for Most Promising Actress, as well as a Prix Romy Schneider.
Also Read – Amber Heard Net Worth, Defamation Suit, Career, Wiki, Dating History
Vanessa Paradis Musical collaborations and international success
In 1990, Paradis collaborated with legendary singer-songwriter Serge Gainsbourg on her second album, Variations sur le même t'aime, which featured the controversial single "Tandem". The album was a critical and commercial success, selling over one million copies.
In 1992, she moved to the United States to work with Lenny Kravitz on her self-titled third album, which introduced her to an English-speaking audience. The album spawned the hit singles "Be My Baby" and "Sunday Mondays", and was certified platinum in France.
In 1995, she returned to France and released her fourth album, Vanessa Paradis Live, which documented her first concert tour. She also starred in the film Élisa, opposite Gérard Depardieu, for which she received another César nomination.
Vanessa Paradis Personal life and family
In 1998, Paradis met American actor Johnny Depp at the Café de Flore in Paris. They fell in love and moved to Plan-de-la-Tour, a small village in the south of France. They never married, but had two children together: Lily-Rose Melody Depp (born in 1999) and John Christopher Depp III (born in 2002).
Vanessa Paradis and Depp were some of the most famous celebrity couples in the world, but also very private and protective of their family life. They split up amicably in 2012, after 14 years together.
In 2018, Paradis married French director Samuel Benchetrit, whom she met on the set of the film Dog. They live in Paris with their children.
Vanessa Paradis Recent projects and achievements
Vanessa Paradis has continued to pursue her artistic passions in music, cinema and fashion. She has released six more albums since 2000, including Bliss (dedicated to Depp and their daughter), Divinidylle (which won her a second Victoire de la Musique award), Love Songs (produced by Benjamin Biolay) and Les Sources (co-written by her husband Benchetrit).
Vanessa Paradis has also appeared in more than 20 films since 2000, including Witch Way Love (with Jean Reno), Girl on the Bridge (with Daniel Auteuil), Heartbreaker (with Romain Duris), Café de Flore (with Kevin Parent) and Yoga Hosers (with her daughter Lily-Rose).
As a model, Paradis has been the face of Chanel since 1991, chosen by Karl Lagerfeld himself. She has appeared in numerous campaigns and commercials for the brand, as well as on hundreds of magazine covers worldwide.
Paradis has been honoured with several awards and distinctions for her contributions to French culture. She was made an Officer of the Order of Arts and Letters in 2011 and a Knight of the National Order of the Legion of Honor in 2015. In 2022, she was nominated for a Molière Award for Best Actress for her performance in the play Maman.
Vanessa Paradis is a true icon of French elegance, charm and talent. She is one of the most successful and influential artists of her generation.