Who is Amna Nawaz | Net Worth | Wikipedia | Family | Husband
If you are a regular viewer of PBS NewsHour, you might be familiar with Amna Nawaz, the chief correspondent and co-anchor of the show. But who is Amna Nawaz, and what is her story? In this blog post, we will explore her background, career, achievements, and personal life.
| | |
| --- | --- |
| Name | Amna Nawaz |
| Date of birth | September 18, 1979 |
| Place of birth | Virginia, U.S. |
| Education | University of Pennsylvania (BA), London School of Economics (MS) |
| Occupation | Broadcast journalist, anchor, reporter, foreign correspondent |
| Current position | Co-anchor of the PBS NewsHour alongside Geoff Bennett |
| Previous employers | ABC News, NBC News, Nightline, Dateline NBC |
| Awards | News & Documentary Emmy Award, Society for Features Journalism award, International Reporting Project fellowship, Peabody Award |
| Family | Married to Paul Werdel, has two children, niece of former Pakistani Army chief Asif Nawaz Janjua |
| Interests | Politics, economics, social issues, sports |
Amna Nawaz Early life and education
Amna Nawaz was born on September 18, 1979, in Virginia, to Pakistani parents. Her father, Shuja Nawaz, was a journalist in Pakistan and the brother of former Pakistani Army chief Asif Nawaz Janjua. Her mother was a homemaker who raised Amna and her three siblings.
Amna attended Thomas Jefferson High School for Science and Technology in Fairfax County, Virginia, where she excelled academically and athletically. She co-captained the women's varsity field hockey team and graduated in 1997.
She then enrolled at the University of Pennsylvania, where she majored in politics, philosophy, and economics. She also studied abroad in France and Spain and was involved in various campus activities. She graduated in 2001 with a bachelor's degree.
After college, Amna pursued a master's degree in comparative politics from the London School of Economics. She focused on the role of media in democratization and wrote her thesis on Pakistan's media landscape.
Amna Nawaz Journalism career
Amna's career plan was to become a lawyer, but after a fellowship at ABC News, she shifted to journalism. She initially worked for Nightline, where she covered domestic and international stories.
She then joined NBC News in 2003 as a producer for Dateline NBC. She worked on documentaries and investigations on topics such as the mortgage crisis, human trafficking, immigration, and health care. She also received an International Reporting Project fellowship in 2009 to report from Liberia.
In 2010, she shared a News & Documentary Emmy Award for the NBC News special Inside the Obama White House. She also became the first foreign journalist to be allowed inside North Korea's Yongbyon nuclear facility.
In 2011, she moved to Islamabad, Pakistan, as NBC's bureau chief and correspondent. She covered major events such as the death of Osama bin Laden, the Taliban attack on Malala Yousafzai, the US drone strikes, and the 2013 general elections.
She joined ABC News in 2015 as an anchor and correspondent. She anchored U.S. election and national political coverage in 2016 and 2017. She also hosted the ABC podcast series Uncomfortable, where she interviewed celebrities, activists, and influencers on controversial topics.
She joined PBS NewsHour in April 2018 as a correspondent and substitute anchor. She reported on immigration, climate change, racial justice, and foreign affairs, and contributed to the PBS NewsHour's The Plastic Problem series, which won a Peabody Award in 2019.
Amna's achievement in December 2019 was a groundbreaking one. She became the first Asian American and the first Muslim to moderate a United States presidential debate, co-moderating the Democratic Party's presidential debate with confidence and poise.
In June 2021, Amna became the PBS NewsHour's chief correspondent. She also hosts Washington Week on Fridays. In January 2023, she became the co-anchor of PBS NewsHour alongside Geoff Bennett.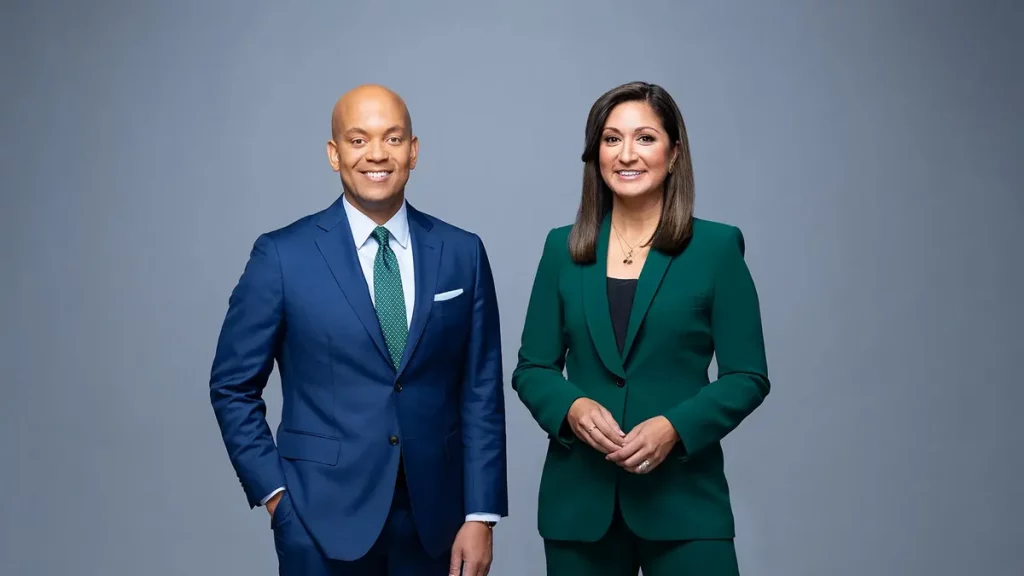 Amna Nawaz Awards and Recognition
Amna has received several awards and honours for her journalism work. Some of them are:
News & Documentary Emmy Award for Outstanding Writing
Society for Features Journalism Award
Gracie Award for Outstanding Correspondent
Gerald Loeb Award for Distinguished Business and Financial Journalism
Livingston Award for Young Journalists
Peabody Award for Public Service
Edward R. Murrow Award for Excellence in Video
She has also been named as one of the most influential Asian Americans by Gold House, one of the most powerful women in media by Elle Magazine, one of the top journalists under 40 by IWMF, and one of the top women shaping US politics by Refinery29.
Amna Nawaz Personal Life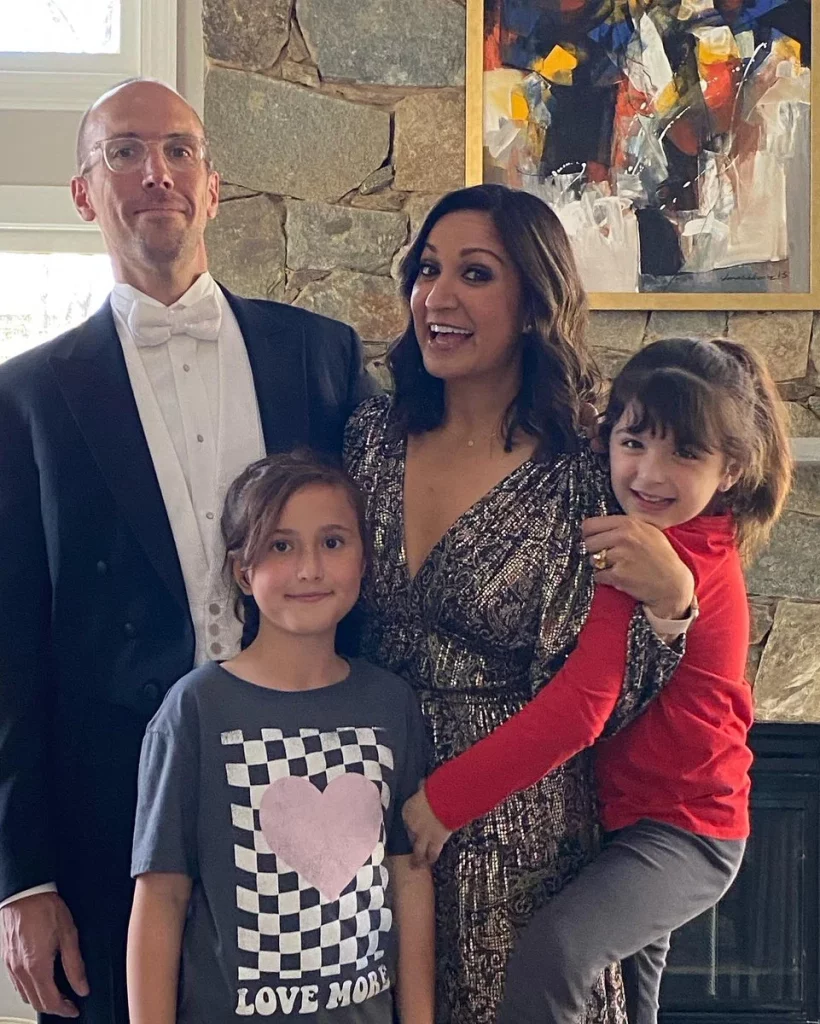 Amna is married to Paul Werdel, a former producer at The New York Times. They met at NBC News and got married in 2007. They have two daughters together.
Amna is a Muslim who practices her faith privately. She has said that her marriage to a Christian broke some Muslim norms but that her parents were supportive of her choice.
What languages does Amna Nawaz speak?
Amna is also fluent in Urdu, Hindi, Spanish, and French. She enjoys travelling, reading, cooking, and spending time with her family.
Amna Nawaz Net Worth
Amna Nawaz net worth in 2023 is estimated to be between $1 million and $3 million. She has earned this fortune from her long and successful career in the media, covering various topics and events.
Who is Amna Nawaz Husband?
In 2007, Amna Nawaz and Paul Werdel, a former producer at The New York Times, were joined in marriage. The couple had initially met while working at NBC News.