10 Facts about Kylie Jenner
The 25-year-old Kylie Jenner media target frequently blogs about her cosmetics empire, daughter Stormi, and her unique hairstyles, but she prefers to keep a few things private (like her not-so-secret pregnancy with boyfriend Travis Scott). The beauty tycoon's glamorous existence always leaves us wanting to know every detail.
Scroll down to discover a few Kylie Jenner facts you definitely didn't know until now…
Kylie Jenner Doesn't Like Wearing Makeup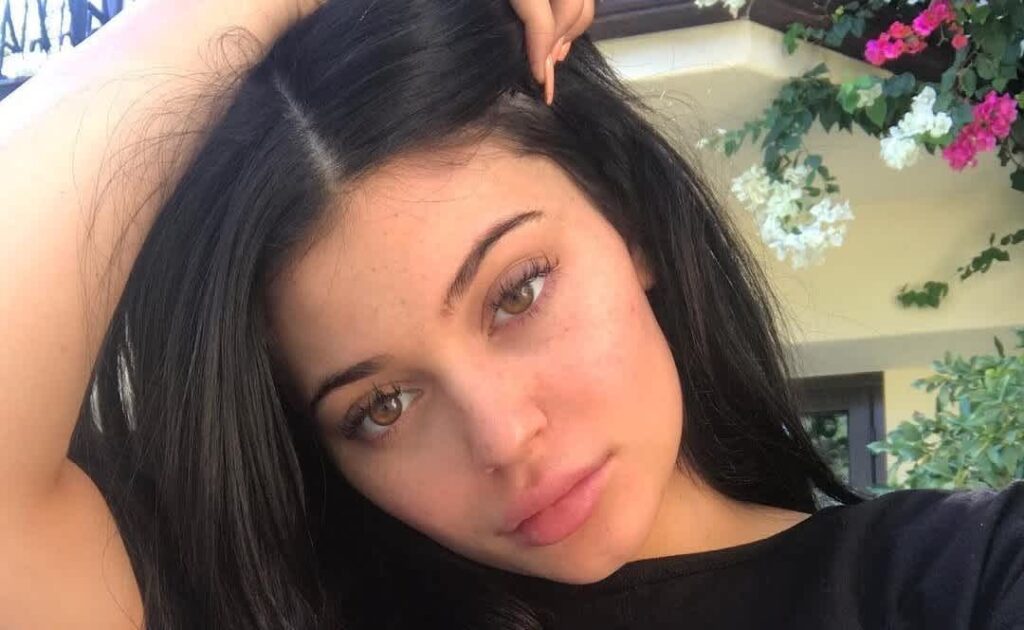 What?! This one may leave you completely confused. She may have created a lip kit empire, but believe it or not, the beauty queen likes to have a fresh face and does not like to apply make-up daily. Kylie has acknowledged that she does not like the heavy make-up appearance.
Her wealth has made her the world's youngest millionaire.
Indeed. Kylie Jenner received the official title of "Youngest Self-Made Millionaire" by Forbes thanks to her net worth of over $600 million. Thanks to her numerous commercial endeavours, like her Cosmetic and Skin lines, as well as her highly-paid Instagram posts, Kylie, who is only 25 years old, was labelled the richest player in the game.
She makes the most mess in her family
On The Ellen Show, sisters Kendall and Khloe revealed Kylie as the messiest member of the family. On her most recent reality programme, Life of Kylie!, when she flipped her room upside down in search of the ideal dress, the young star did not attempt to hide her mess.
She Dislikes Chocolate Cake
We all know what Kylie consumes throughout the day, and it's no secret that she enjoys fast food and has a fabled metabolism that most females would kill for. Unexpectedly, despite her love of chocolate, she despises chocolate cake. More for us, I suppose…
Kylie is most proud of her father, Caitlyn.
Her relationship with the youngest Jenner became even closer after Bruce transformed into Caitlyn. The enormous shock didn't surprise Kylie because she previously told Allure in 2016 that she and Kendall would stumble into Bruce while he was completely clothed in women's clothing. She was just incredibly proud of her dad's contribution to the transgender community.
Butterflies Scare Her to Death
The most stunning insects known to man make Kylie extremely anxious. Ironically, she and her boyfriend Travis Scott both have butterfly tattoos, even though she is terrified of them. In contrast to Travis, who received the identical tattoo on his left ankle, Kylie received a small butterfly above her right ankle.
She wants to work in cosmetology.
This one shouldn't surprise anyone. The beauty queen claimed that she would become a makeup artist if she weren't already well-known since she enjoys doing her friends' makeup. Don't you just wish Kylie and you were best friends? Imagine having a sweetheart you could ask for some concealer and contouring help with!
The Left Leg of Kylie Has a Big Scar.
Even though a lot of super-fans are striving to seem like Kylie by undergoing significant surgery and investing in pricey wigs, there is one feature that they cannot imitate: a noticeable scar on her left leg that she sustained while playing as a child. Additionally, she isn't embarrassed to flaunt it.
She needs two hours to do her makeup.
This Kylie tidbit won't come as a surprise to you. Although the Kyshadow guru claimed she doesn't wear much makeup, it takes her a full two hours to perfect her look when she does it for appearances and outings!
Kylie Is Also a Rapper
Travis, Kylie's boyfriend, would be pleased. We all know she has a thing for rappers, but she also loves the music itself in addition to the men. With her former best friend Jordyn Woods, Kylie "rapped" on Burberry Perry's song Beautiful Day.